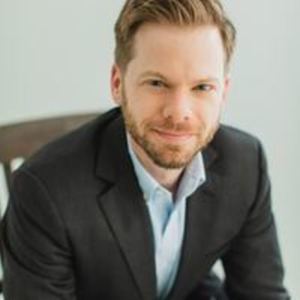 Brandon Warmke
Special guest
Brandon Warkme is an Assistant Professor of Philosophy, Bowling Green State University. He works in the areas of moral philosophy, moral psychology, and social philosophy. His work has been featured in The Atlantic, Scientific American, Vox, The Guardian, and HuffPost. He received his PhD from the University of Arizona.
His first book, Grandstanding: The Use and Abuse of Moral Talk, which explores the ethics of public discourse with co-author Justin Tosi, will be published by Oxford University Press in 2020.
Here's any links you'll need to dive deeper:
https://www.amazon.com/Grandstanding-Use-Abuse-Moral-Talk/dp/0190900156?SubscriptionId=AKIAIA3UEVTLIG7AIKFA&tag=&linkCode=xm2&camp=2025&creative=165953&creativeASIN=0190900156
http://brandonwarmke.com/
https://www.bgsu.edu/arts-and-sciences/philosophy/faculty-and-staff/brandon-warmke.html
https://onlinelibrary.wiley.com/doi/full/10.1111/papa.12075
Brandon Warmke has been a guest on 1 episode.
September 25th, 2020 | 52 mins 42 secs

abuse, book, brandon, cave, ethics, grad school, graduate, grand, grandstand, grandstanding, interview, jordan, justin, media, moral, muckraker media, myers, phd, philosophy, plato, plato's cave, politics, posturing, religion, review, signaling, social, stand, talk, tosi, trump, twitter, use, vice, virtue, warmke

In this episode, I speak with Brandon Warmke about his new book, Grandstanding, which he co-authored with Justin Tosi. Brandon is a professor of philosophy at Bowling Green State University. I highly recommend the book, and I hope this talk does it justice. I very much enjoyed speaking with Brandon, and I hope you enjoy our conversation as well.