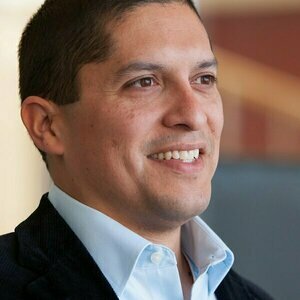 Manuel Vargas
Special guest
Manuel Vargas is a Professor of Philosophy at the University of California, San Diego. His research focuses on the overlap of moral, psychological, and legal issues concerning human agency and freedom. He also writes about contemporary Latinx philosophy and the history of Mexican philosophy.
Vargas is the author of Building Better Beings: A Theory of Moral Responsibility (OUP, 2013), which won the American Philosophical Association's Book Prize in 2015. With John Martin Fischer, Robert Kane, and Derk Pereboom, he co-authored Four Views on Free Will (Blackwell, 2007). With John Doris, he edited the Oxford Handbook of Moral Psychology and with Gideon Yaffe, he edited Rational and Social Agency: The Philosophy of Michael Bratman (OUP, 2014).
Manuel Vargas has been a guest on 1 episode.
August 19th, 2022 | 8 mins 16 secs

agency, beings, better, blame, building, cave, compatibilism, desert, determinism, four, free, freedom, grad school, graduate, hard, interview, jordan, libertarisniam, manuel, moral, myers, phd, philosophy, plato, plato's cave, praise, reasons, responsibility, responsiveness, revise, revisionism, san diego, uc, university of houston, vargas, views, will

In this episode, I discuss a view about Free Will and Moral Responsibility, Revisionism, with Manuel Vargas. We talk about what it means to be a revisionist about theories in general, how he thinks our view of free will should be reshaped, and how the way we talk about free will and moral responsibility shapes the way we think about the debate.