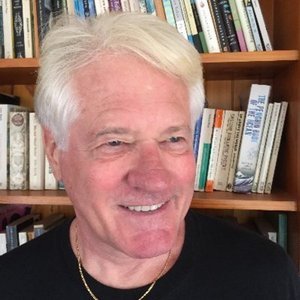 Russell Blackford
Special guest
I am an Australian philosopher, legal scholar, and literary critic, based in Newcastle, NSW.
I am a Fellow of the Institute for Ethics and Emerging Technologies, editor-in-chief of The Journal of Evolution and Technology, a regular op-ed columnist with Free Inquiry, and a Laureate of the International Academy of Humanism. I hold an honorary appointment as Conjoint Senior Lecturer in Philosophy at the University of Newcastle.
You can find my academic (philosophy-oriented) curriculum vitae (including a selective list of publications) here. My qualifications include First Class Honours degrees in both Arts and Law, and a Master of Bioethics degree. I hold separate Ph.D.s in English literature (from the University of Newcastle) and philosophy (from Monash University).
I am an experienced public speaker and presenter, and I love to talk about ideas. In September 2011, I was third speaker for the opposition in an IQ2 debate in Sydney on the subject "Atheists are wrong". This was broadcast on national free-to-air television in Australia, and the video is available here. (My team won the debate convincingly!) Other major appearances in recent years have included presentations at The Amazing Meeting in Las Vegas in 2013 and the World Humanist Congress in Oxford in 2014.
I post from time to time on my personal blog, Metamagician and the Hellfire Club. I also have a page at Academia.edu if you want to check it out. My Twitter handle is @Metamagician.
Russell Blackford has been a guest on 1 episode.
August 14th, 2020 | 1 hr 8 mins

academia, academic, appearance, blackford, boghossian, broderick, cave, chmess, culture, damien, future, grad school, graduate, guest, james, jordan, lindsay, muckraker media, myers, peter, peterson, phd, philosophy, plato, plato's cave, pop, popular, professor, progress, russell, shapiro, teaching, test, university, woke

In this episode, I speak with the Philosopher Russell Blackford about his edited book with Damien Broderick on the problems of philosophical progress, pop-philosophy, academic isolation, interdisciplinary work, and more. This was a wonderful insight on the niche details of the field, and will be of interest to both PhD's and fans of philosophy alike.