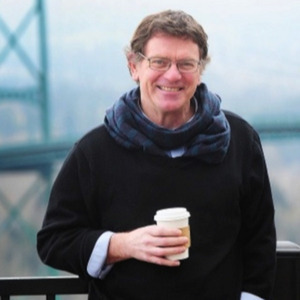 Paul Russell
Special guest
Paul Russell is Professor of Philosophy at Lund University (half-time appointment since 2018). He also serves as Director of the Lund|Gothenburg Responsibility Project (LGRP).
Paul Russell holds a PhD from Cambridge University (1986), where his supervisor was Professor Sir Bernard Williams. In 1984 he was elected to a Research Fellowship at Sidney Sussex College, Cambridge, which he held until 1987. From 1987-2015 he was Professor of Philosophy at the University of British Columbia, where continued half-time until 2021. From 2015-2017 he held a half-time position as Professor at Gothenburg University and from there moved to Lund University in 2018. He has also held a number of visiting appointments, at Virginia (1988), Stanford (1989-1990), Pittsburgh (1996-1997) and North Carolina at Chapel Hill (2005).
Among the various honours and awards he has received are a Fowler Hamilton Visiting Fellowship at Christ Church, Oxford University (2010) and the Journal of the History of Philosophy prize for best book published in the history of philosophy in 2008 [awarded to The Riddle of Hume's Treatise (Oxford University Press)]. In 2005 he was appointed a Kenan Distinguished Visiting Professsor at the University of Carolina at Chapel Hill. His current position at Lund has been made possible thanks to a major grant from the Swedish Research Council for "the international recruitment of leading researchers" (2014).
Paul Russell has recently been elected a Beaufort Visiting Fellow at St. John's College, Cambridge for Lent term 2023.
In 2017 he published The Limits of Free Will [Oxford University Press] a volume of selected essays on the topic of free will and moral responsibility. In 2021 he published a second volume of essays, titled Recasting Hume & Early Modern Philosophy [Oxford University Press], a collection of papers on Hume and early modern philosophy. His papers have been published in a variety of academic journals [Mind, Ethics, etc.], as well as in influential collections and anthologies [e.g. the Oxford Handbooks, Cambridge Companions, etc.]. Along with his academic publications he has also published opinion pieces and reviews in a variety of venues, including the Times Literary Supplement, The Scotsman, the Globe & Mail, the Vancouver SUN, and AEON.
Paul Russell has been a guest on 1 episode.
November 18th, 2021 | 1 hr 13 mins

2008, art, athletics, attitudes, british, cave, chance, columbia, compatibilism, determinism, ethics, evaluation, evil, fate, free, good, grad school, graduate, jordan, judgement, luck, lund, moral, morality, myers, paul, phd, philosophy, plato, plato's cave, project, reactive, responsibility, retribution, revenge, russell, skill, strawson, watson, will, wrong

In this episode, I speak with Paul Russell about his 2008 paper, "Free Will, Art, and Morality," along with more general topics within the responsibility debate, included in Paul's chapter in the Oxford Handbook on Moral Responsibility (forthcoming). We discuss his case for compatibilism between determinism and moral responsibility.