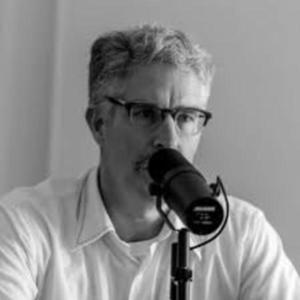 Patrick Lee Miller
Special guest
Dr. Patrick Lee Miller is an =Associate Professor and Director of Undergraduate Studies at Duquesne University. His areas of philosophical expertise are Ancient Greek and Roman Philosophy, Platonism (Ancient and Modern), Freud & Psychoanalysis, Nietzsche, and he ties all these topics in his podcast: Living Wisdom. Available everywhere.
Patrick Lee Miller has been a guest on 1 episode.
October 11th, 2020 | 1 hr 46 mins

ai, analysis, ash, back, be, black, brooker, cave, charlie, chip, death, denial, emotion, entire, frued, grad school, graduate, grain, grief, history, jealousy, jordan, lee, loss, lust, martha, memory, miller, mind, mirror, muckraker media, myers, netflix, patrick, phd, philosophy, plato, plato's cave, review, right, sadness, simulation, technology, the, you

In this episode, I speak with Dr. Patrick Lee Miller about two episodes of the phenomenal Netflix series, Black Mirror: BE Right Back and The Entire History of You. We discuss the episode's themes of grief, loss of self to technology, memory, loved ones, relationships, jealousy, and more. This was a ton of fun and I hope you enjoy it as well!