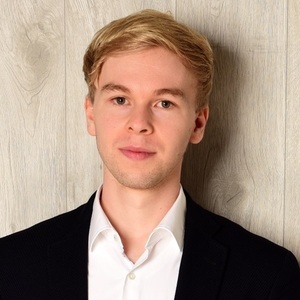 Maximilian Kiener
Special guest
I am a philosopher at the University of Oxford and I specialize in moral and legal philosophy. My research, which is supported by a Leverhulme Early Career Fellowship, focuses on consent, responsibility, and artificial intelligence. I am currently writing a monograph on responsibility and artificial intelligence, under contract with Hart.
I am also an Associate Editor of The Journal of Practical Ethics and an Associate Research Fellow of The Institute for Ethics in AI at Oxford, the ERC-project Roots of Responsibility, based at UCL, and the Oxford Uehiro Centre for Practical Ethics.
In addition to my philosophical research, I am committed to public engagement and policy-making. I am a Teaching Fellow on the Europaeum Scholars Programme, I am a member of the clinical research ethics committee Oxford C South Central, and I regularly write articles for wider audiences, e.g. in The Conversation on consent in COVID-19 challenge trials, on cyber-security and medical disclosure, or on whether it's okay to manipulate people into getting vaccinated.
Maximilian Kiener has been a guest on 1 episode.
February 15th, 2022 | 57 mins 25 secs

actions, agency, berlin, bypassing, cave, choice, coercion, conversation, covid, desire, determinism, fact, free, freedom, grad school, graduate, information, jordan, kiener, liberty, manipulation, max, maximillian, moral, myers, nudge, objective, oppression, oxford, phd, philosophy, plato, plato's cave, reactive, responsibility, source, strawson, surgery, undermine, vaccine, will

I spoke with Max Kiener about his work in moral responsibility, consent, and Strawson's reactive and objective attitudes. We discussed applied cases of the objective stance, such as manipulating someone into getting the Covid vaccine, undergoing a medical operation, or for someone's best interests.