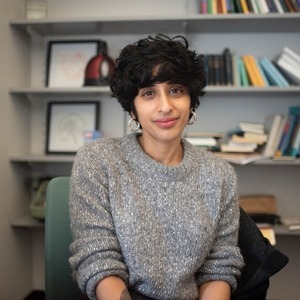 Sukaina Hirji
Special guest
I work in ethics and ancient philosophy. My work seeks to illuminate the often subtle ways in which material conditions and oppressive structures can limit our ability to fully be what we are, to fully express the parts of ourselves central to our identity. See my research page (https://www.sukaina-hirji.com/research) for more information.
Sukaina Hirji has been a guest on 1 episode.
September 12th, 2023 | 54 mins 38 secs

anger, attitude, cave, chanel, compassion, emotion, empathy, ethics, grad school, graduate, hirji, interview, jordan, miller, morality, myers, nussbaum, outrage, penn, pennsylvania, phd, philosophy, plato, plato's cave, rage, reactive, strawson, sukaina, university of houston, value

I speak with Sukaina Hirji about her (very) recent paper discussing a type of anger referred to as outrage: what it is, how it differs from other emotions, & how it functions in our emotional lives.