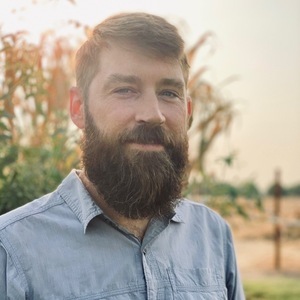 Matthew Flummer
Special guest
Matthew is a professor of philosophy at Porterville College, where he teaches a variety of courses, including Logic, Ethics, and Metaphysics & Epistemology. He also writes about Free Will, Moral Responsibility, and Philosophy of Religion.
He also co-hosts The Free Will Show, a podcast that provides a beginner-friendly introduction to the topic of free will while at the same time exposing listeners to cutting-edge developments on the topic. Hosted by a couple of philosophers, Taylor Cyr and Matt Flummer, The Free Will Show features interviews with guests on a diverse array of issues relating to free will, including issues in science and theology.
https://thefreewillshow.com/
Matthew Flummer has been a guest on 1 episode.
December 13th, 2021 | 50 mins 43 secs

agency, alternate, case, cave, control, could, cyr, determinism, divine, done, foreknowledge, frankfurt, free, god, grad school, graduate, have, jordan, moral, myers, otherwise, pap, phd, philosophy, plato, plato's cave, podcast, responsibility, show, sourcehood, taylor, the, will, wolf

In this episode, I speak with Matthew Flummer about various episodes and topics from his podcast, The Free Will Show. We discuss Frankfurt cases, God's Foreknowledge as a threat to freedom, and the type of control needed for responsibility.