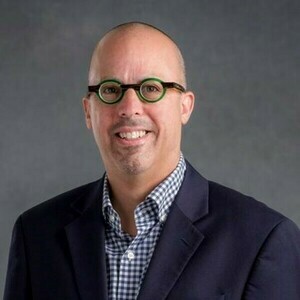 Gregg D. Caruso
Special guest
Gregg D. Caruso is Professor of Philosophy at SUNY Corning, Visiting Fellow at the New College of the Humanities (NCH London), and Honorary Professor of Philosophy at Macquarie University. He is also Co-Director of the Justice Without Retribution Network housed at the University of Aberdeen School of Law. His research focuses on free will, moral responsibility, punishment, philosophy of law, jurisprudence, social and political philosophy, moral philosophy, philosophy of mind, moral psychology, and neurolaw. His books include Rejecting Retributivism: Free Will, Punishment, and Criminal Justice (2021), Just Deserts: Debating Free Will (w/Daniel C. Dennett) (2021), Free Will and Consciousness: A Determinist Account of the Illusion of Free Will (2012), ​Exploring the Illusion of Free Will and Moral Responsibility (2013), Science and Religion: 5 Questions (2014), Neuroexistentialism: Meaning, Morals, and Purpose in the Age of Neuroscience ​(co-edited w/Owen Flanagan); and Free Will Skepticism in Law and Society (co-edited w/Elizabeth Shaw and Derk Pereboom).
Gregg D. Caruso has been a guest on 1 episode.
June 4th, 2021 | 1 hr 25 mins

agent, attitudes, blame, caruso, cave, compatibilism, compatibilist, consequentialism, criminal justice, dan, daniel, death, debating, dennett, deserts, event, frankfurt, free, grad school, graduate, gregg, harris, interview, jordan, just, libertarianism, moral, myers, objective, penalty, person, phd, philosophy, plato, plato's cave, praise, punishment, reactive, rejecting, responsibility, retributivism, strawson, subjective, will

In this episode, I speak with Gregg Caruso about this recent book, Just Deserts, co-authored with Dan Dennett. We discuss his claims about rejecting deep moral responsibility while still preserving many distinctions that compatibilists like Dan find important. We also dive into the divide between he (and myself) and Dennett.