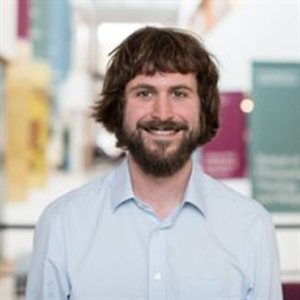 Alastair Wilson
Special guest
I'm a philosopher at the University of Birmingham, working on metaphysics and the philosophy of science, with particular interests in the metaphysics of modality and dependence, Everettian quantum mechanics, explanation, chance and laws of nature. Before joining Birmingham, I took the B.Phil and D.Phil at Oxford, and spent 18 months as a post-doc at Monash. In 2017-8 I was President of the Society for the Metaphysics of Science, and in 2018-19 I was Honorary Secretary of the British Society for the Philosophy of Science. I'm currently a Managing Editor of the open-access journal Ergo. You can email me at [email protected] .
Alastair Wilson has been a guest on 1 episode.
March 20th, 2020 | 1 hr 1 min

alastair, birmingham, cave, choice, contingency, counterfactual, decision theory, dr., free will, grad school, graduate, metaphysics, multiple worlds, options, oxford, phd, philosophy, physics, plato, plato's cave, professor, quantum, self, theory, university, wilson

In this episode, I spoke with Professor Alastair Wilson about his newly released book, The Nature of Contingency: Quantum Physics as Modal Realism. We spoke about contingency, counterfactuals, the multiple worlds interpretation of quantum physics, free will, and more.